Home - My Software - BirthYearCheck
This program can be used to check for persons in your collection who may need a birth year.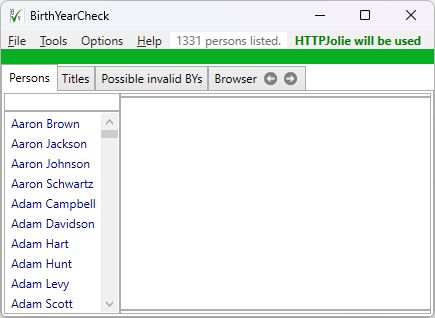 This program offers several ways to check birth years. See the help file for information.

Get version 4.3.0 here.

If you already installed version 4, get just the much smaller 4.3.0 update and just replace those files.